WHAT IS THE DIFFERENCE BETWEEN CROSS CUT AND VEINCUT TRAVERTINE?
VEINCUT KESİM (TÜRK KESİM) İLE CROSSCUT KESİM ARASINDAKİ FARK NEDİR?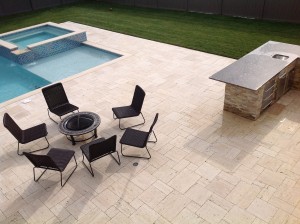 La difference entre le travertin crosscut et le travertin veincut. 
Der Unterschied zwischen Veincut Travertin Naturstein und Crosscut Travertin Naturstein.
Diferența dintre Veincut Travertin și Crosscut Travertin.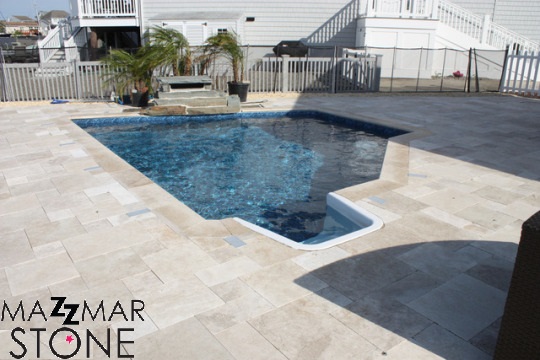 The difference between Cross Cut and Vein Cut Slabs
While there are many types of slabs that you could use, the most common ones that homeowners prefer are granite, Travertine, marble and limestone. When you choose which slabs will go where, you will be left with one more choice to make; whether you will install cross cut slabs or vein cut slabs.
Rock is mined in blocks from quarries. It is from these blocks that slabs are sliced out into thin slabs that you can work with. The difference in the designs is that one with almost straight lines is the vein cut while the other one that comes with designs of all shapes and sizes is the cross cut slab.
Travertine Veincut block & Veincut Travertine slabs
 
This type of slab cutting yields slabs with almost parallel veins of different colors showing length wise or vertically.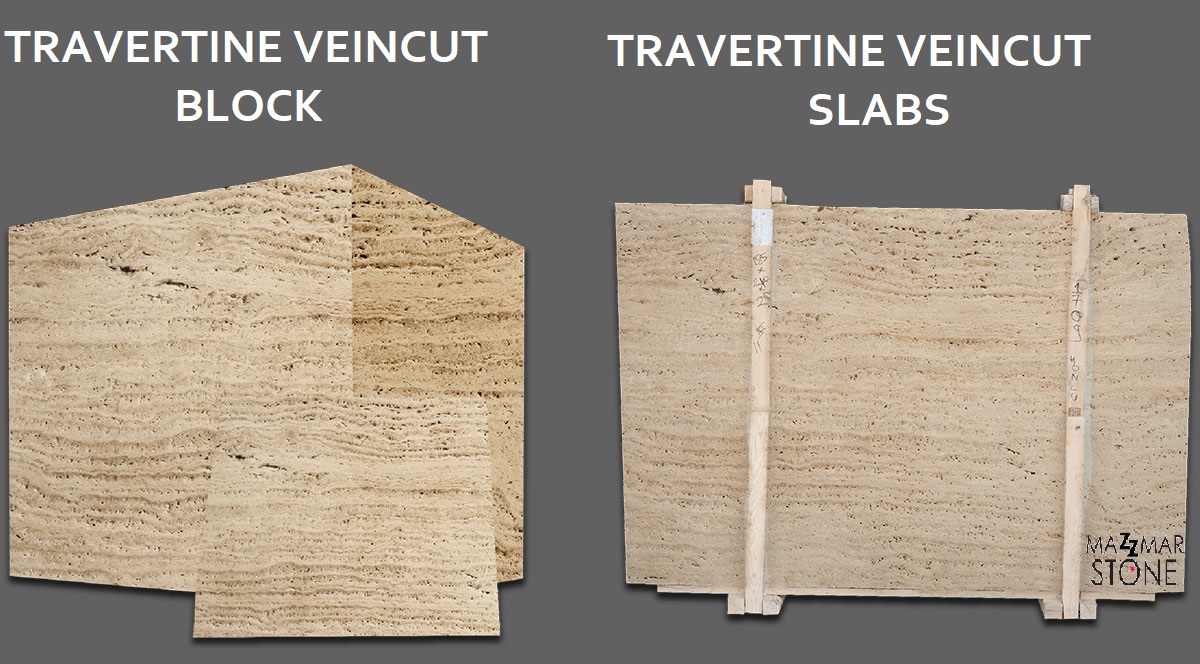 These lines are layers of ancient sediment that was compressed over the course of many years to produce the rock that is being cut today for interior décor purposes. The color variations will be more of darker hues and lighter ones of the same color other than totally different hues. This method of cutting slabs is also referred to as 'cutting against the vein'.
Travertine Crosscut Blocks & Travertine Cross cut slabs
 A cross cut slab assumes the same width and durability of the vein cut slab. The difference comes in their appearance. A cross cut slab is characterized by colors showing the cross section of the veins of the sediment layers in the rock from which the slabs were cut from. It is the same rock as the one that produces the vein cuts but this time the cut is at a 90 degree angle to the vein cut. The appearance hence is composed of non-uniform hues with lighter and darker shades all on the same face.
How to use them for your interior décor
The decision on whether to use the cross cut or the vein cut slabs is purely a preference issue. Some homeowners will prefer the vein cut slabs for their smooth almost parallel lines while others will choose the cross cut slabs for the artistic or mosaic like appearance. Mazzmar Stone.More adventurous homeowners will find a good way to combine the two to create a surreal explosion of earth colors in the home.
A good interior designer will help with the advice for which type of cut goes where.
Thanks for reading this post, Please share this blog if you enjoyed reading it.
Mazzmar Stone wishes you a great day.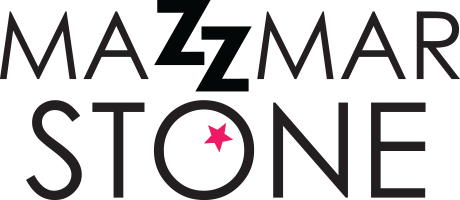 Factory :
Yakabag Antik Mermer
Ankara Asfaltı 23. Kilometre
Kocatepe Sanayi Alanı Kocabaş
Honaz Denizli TR-20330 TURKEY
Headquarters & Showroom :
Mazzmar Stone Showroom
Ankara Bulvar 105/1 Kocabas
Honaz Denizli TR-20330 TURKEY
info@mazzmar.com http://www.mazzmar.com
T : +90 535 088 98 87
If you want to import travertine veincut directly from Turkey, please check our online stocks shop now.